Reviews
Descriptions:
ハーレムきゃんぷっ! / Harem Camp!
#4. テントで一線越えましょうか? / Tento De Ichi Sen Koemashou Ka ? / Shall we cross the line with a tent?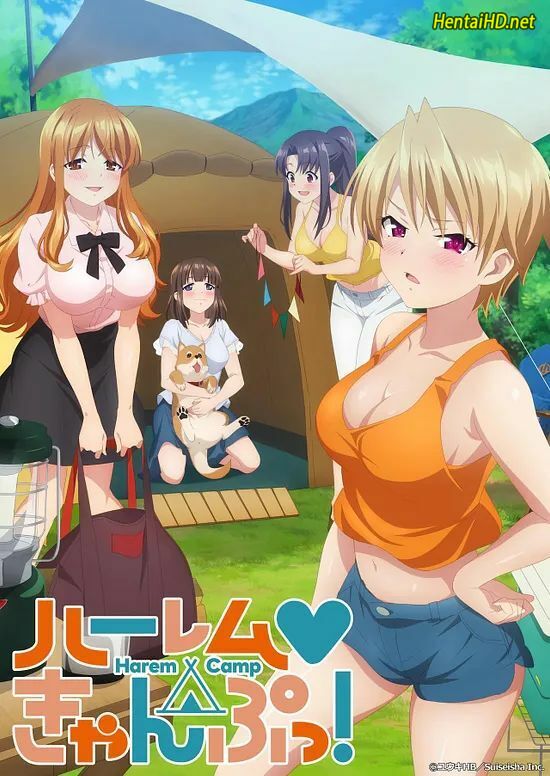 The members of the camping club officially visit the campsite as part of their club activities. While Kenosuke is setting up the tents, Haruki, Aioi, and Momoko sit in chairs under a sunshade, not making any effort to help. Only Natsuki is assisting.
Observing this scene, Aioi, with a somewhat contemplative expression, finally decides to help and approaches Kenosuke. After finishing the setup, they find themselves alone together inside the humid tent on a sweltering day…
Harem Camp!, ハーレムきゃんぷっ!
Tags